Since 1994 Belman has expertly designed and manufactured of Expansion Joints and piping bellows. Our Expansion Joints and brand are well-known and preferred worldwide within industries like; energy, nuclear, oil & gas, engineering, metallurgical and shipping. Design, engineering, testing and production take place in Denmark and at our subsidiary in United Kingdom. Belman are known for high quality, flexibility, responsiveness, short and accurate delivery times and customized solutions.
With the introduction of the SaniComp ™ in 2012, Belman has also entered the food and pharmaceutical industry.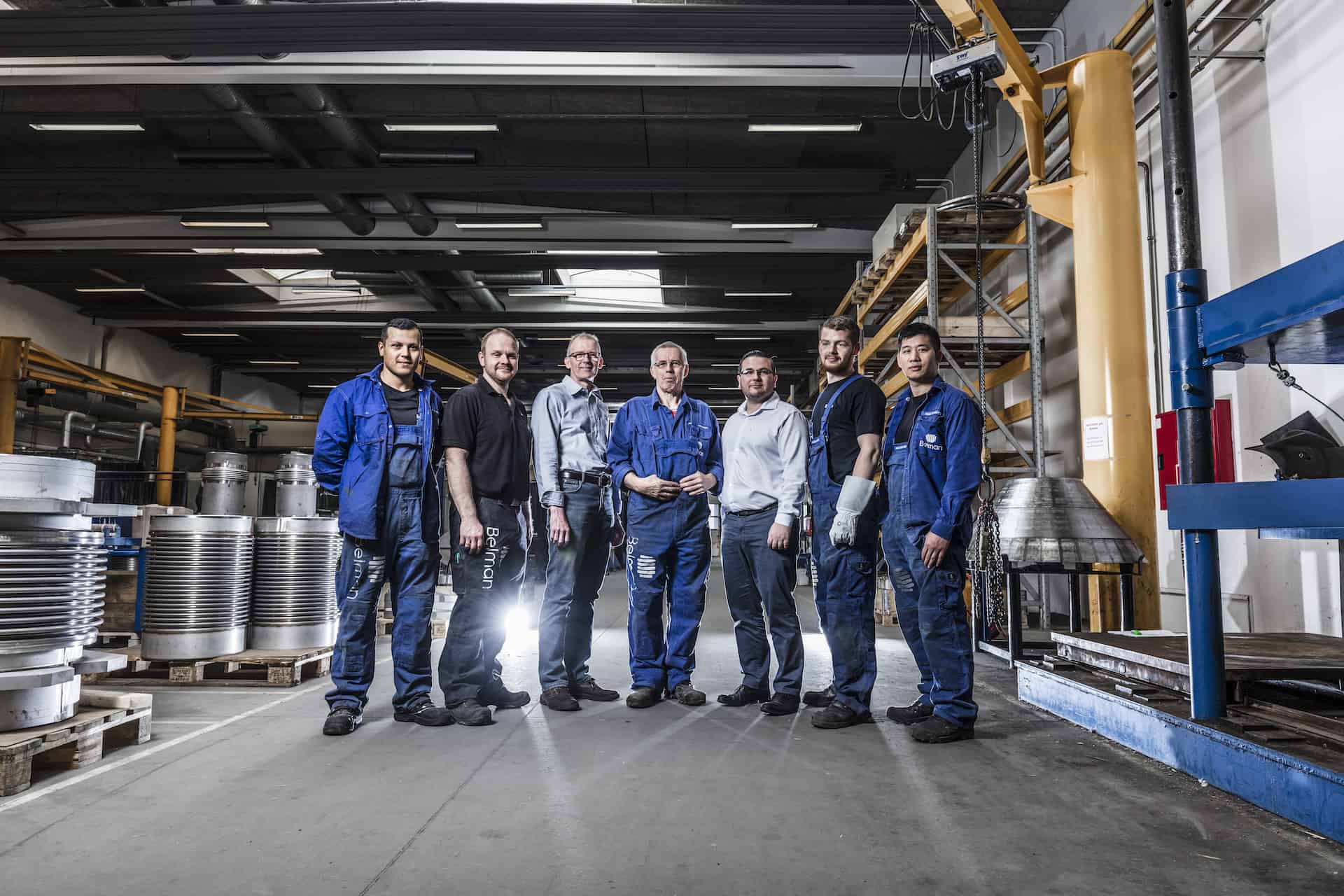 SaniComp™
The very first stainless steel expansion joint specially designed and certified for aseptic applications. SaniComp™ solves the well known problem with finding a solution that considers both absorption of movements in the pipeline, due to fluctuation of temperature, as well as it adheres to the strict demands for clean ability in aseptic industries. The bellow construction ensures that the hygienic expansion joint SaniComp™ is both flexible and easy to clean by means of CIP and SIP. The compensator allows fairly large movements in the axial and lateral directions and even absorbs rotations.
The best solution for sanitary productions
Due to the design of the SaniComp ™ hygienic expansion joint, this is the best solution for sanitary productions where cleanliness is essential, such as:
Breweries
Food industry
Dairy industry
Pharmaceutical industry
Cosmetic industry
Other productions – where the medium is sticky, clogged or with particles that can bind.
EHEDG Certificate
European Hygienic Engineering & Design Group was established as a consortium of machine builders, food companies, research institutes and government agencies. The purpose of EHEDG is to promote hygiene during the processing and packaging of food products.
SaniComp™
The first stainless steel compensator for application in aseptic applications.